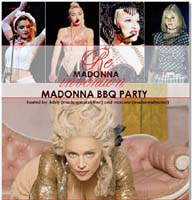 Party Information! (Please Read!)

All die-hard Madonna fans heading to Los Angeles are invited to a pre-Madonna concert gathering on May 24, 2004 in Hollywood, California. The BBQ is going from 12-4 and will include schmoozing, music and video, contests, and mania for the first night of the greatest show on earth! We also plan to meet up after the concert and go clubbing, so please, please email either one of these two folks for all the information - Kristy at madonnasexkitten@aol.com or Marcello at lacalderacelita@hotmail.com. Email me at mariam@everybodyfanclub.com if you have any problems or questions. We look forward to seeing you there!
More Important Event Information!
For those making it a week in LA or coming in early on the weekend, we have activities in mind and want to bounce them off the list and those visiting this page. If you have additional ideas for meet-ups or other gatherings, please let me know at mariam@everybodyfanclub.com. Thank you!
Ideas
Hollywood nightclubs
Universal Studios
TV show tapings
Beverly Hills shopping
Hollywood/Walk of Fame
Santa Monica Pier
Sightseeing
Everybody Fan Club Goes to Hollywood!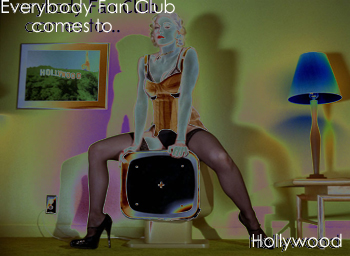 That's right, the Everybody Fan Club is making their way to Los Angeles for all three shows of the Re-Invention Tour! We want to help celebrate opening night by offering fan exclusives for all those heading to the Forum!
Exclusive Contest
For those of you attending the special Madonna get-together on May 24th from 12-4 (see left), we have a surprise contest for you. Come to the party for a chance to win Madonna goodies including rare books, magazines, posters and promotional items! Here's just a sampling of what you can win -
Remixed and Revisited promo posters
Music promo posters
Rare 80's books of Madonna
Madonna cassette single packs

And a chance to win a grand prize that is tour-related ;), though we won't divulge the details, but we want all, and we do mean all Madonna fans going to the concert or not to attend our party! Come, bring your friends, and grab a chance at some great Madonna loot!
Note - 90% of prizes will be sent to winner in 4 weeks due to plane restrictions and my crazy travel schedule. So, upon winning, you will make out a card for the item to be sent to you, (along with mini bonus prizes!) As for the other 10%, well you should figure it out ;).