Home Fan Finder Impersonators Club Art Gallery Garage Sale Reviews Links
Bookstore About Everybody Subscribe! About Me How to Help Contact Me

When you are looking for a rush that is just like seeing the real thing, there is nothing like our own local Madonna impersonator, Sean Paul! This is one talent that has it all, the look, the smarts, and an interview that leaves you wanting more! ;) We sat down and talked with Sean about being discovered, living the life of an impersonator, and what the future holds. If you wanted to learn more about Sean's inspiration, you came to the right place!

Was Madonna your first inspiration to get into impersonating? What got you into the field and made you want to pursue it as a career?

It started as a Halloween gag in 1990. I had a dream to become Madonna. A friend of mine who was a well known make-up artist in the Seattle metro area and I decided to dress me up, bleach my hair and transform me into a dream come true. I was off expressing myself relentlessly through the night in various nightclubs across Capital Hill. By the end of Halloween night, I came home with $1,500 in my pocket with a paid invitation to come back and perform as Madonna the following weekend. I did, and this is how it all began. This is how I became Seattle's Premier Mr. Madonna.




Sean performs live!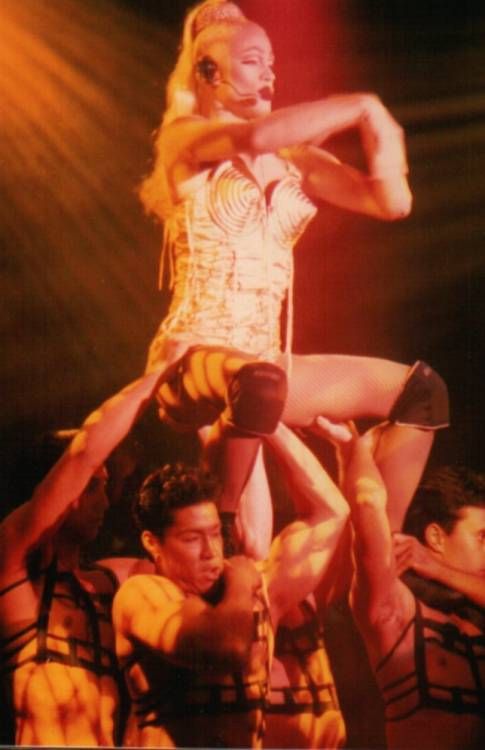 What has been the best part about going into this field? What are some of the things you have gotten to do and the people you also have gotten to meet? Give us the dish!

Though I am not a Material Boy, I must confess and live to tell. My very own rags to riches story. I had no idea how lucrative this career would be or what I was in for. I spoiled myself blind, time after time with everything my heart desired. I did not know the concept of price tags anymore. "If I saw it and I liked it, I bought it", no questions asked, no questions answered. I am generally not one to toot my own horn, but meeting celebrities was one of the best parts of being in the professional entertainment business. No matter what country or city you are in, you could never predict whom you just might be sharing the next bathroom stall with. In order to be "in" with the "in" crowd you had to pretend that you didn't know or care who the celebrity was. The parties never stopped; in fact my life became one continuous non-stop party. It would be unjust, unfair and unprofessional of me to drop names in print, so I won't. OH The stories I could tell by a fire would be unbelievable.
I am sure you get pretty intense reactions when you are all dolled up as the Diva. Can you think of any standout experience? Have you had Madonna fans chasing you down the streets?
I don't ever recall being chased except in my dreams. Thank god I was being chauffeured. Watching myself on television has always been an adrenaline rush for me. It's an addiction that I still have to this day. As a 'Leo' I've always starved for attention. A starvation that I have succeeding fed on countless occasions! Attending Madonna's Drowned World Tour in Oakland, Calif. was definitely a good memory. I could not stand or walk within seconds of having my picture taken over and over and over and over again over again. They loved me, they worshipped me, touched me, and wanted me, they kissed me, and they used me like a prop, a prop from some Madonna video. I was the audience's opportunity for a moment where one could almost believe they had met Madonna, Mr. Madonna that is. It left me mentally and physically exhausted with a satisfaction that was similar to a really long intense orgasm.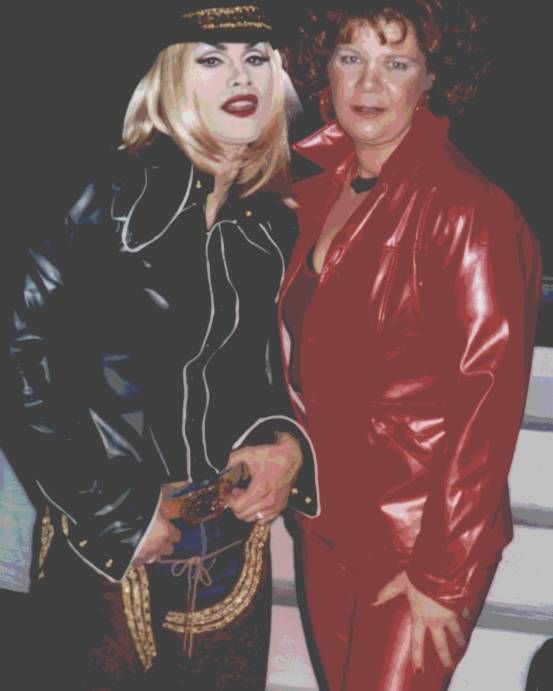 Were there other impersonators who have inspired you? Who do you feel has what it takes (besides yourself) in the industry?
Viva Sex was my inspiration to visualize Madonna's face through mine. His amazing versatility with images of Madonna is mesmerizing. His energy, which flows through him on stage, is what I tried to capture from him. Perhaps better described as the aura that radiates off of him transforming his persona into the Material Girl. You cannot only feel it, but you can see it. I've seen many great Madonna Impersonators but it is the few that have given me this feeling. The feeling that makes one believe for that moment while on stage that you're seeing the real thing.
You recently did a fantastic performance of "American Life" for the Madonna birthday party in Portland, Oregon. What was that like to put on and have you done a lot of Madonna events?

Breaking my virginity in Portland was great. My first time ever by surprise. I've been to many cities across the United States but was never lucky enough to make it to Portland. The Madonna Party was very fun. I had an opportunity to work with some very talented people. I'd love the opportunity again and I'm inspired for chances to perform new material and looks.
Have fans inspired your work? How do you get a look or show idea put together and how much of that is influenced by fans?

A sense of accomplishment overwhelms me when I see a fans expression of sincere gratitude for my presence, performance and costume. Usually it's just the fans that really appreciate what I create. There is a major difference between applause from an average crowd compared to a crowd of screaming Madonna fanatics. I would have given up long ago if it weren't for the fans and not just Madonna's fans, my fans as well. It's amazing how supportive people can be towards you. Always there for my shows when others may not have been. Always there to help. These people are my fans and without them I'm nothing. My biggest fan is my Mother.

Sean's newest look!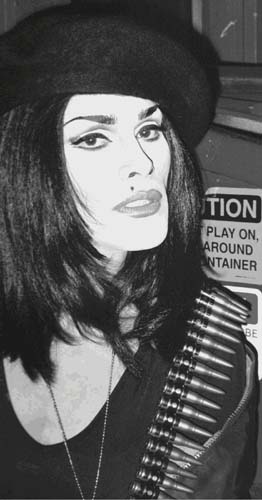 Any advice you have for future impersonators? What should they do if they are looking to get into the business?



Strive to be the best that you can be, study your character, know your moves, know their breath, feel their wisdom. Let their persona flow through you like blood. Last but not least and one of the most important things, "Always leave them wanting more"!

Sean Paul, Mr. Madonna

If you would like to contact Sean Paul for bookings or more information, please send email here.

Powered by geekbox.org