Daphna
Age: 15
Location: Herzeliya, Israel
Email: Dopihorovitz@walla.co.il
Web site: http://www.madonnapolis.com
Madonna Faves:
Fave Song: Bad Girl, Something To Remember, Hollywood.
Fave Video: Bad Girl and Express Yourself :)
Fave Album: American Life, I'm Breathless, Ray of Light
Fave Movie: Dick Tracy
Fave Concert: Drowned World Tours, Re-Invention
Fave Look: I can't pick one... I love her in every shape.
Fave Memory: I remember when I was about 4-5 years old and I watched TV and Madonna was in Israel.. AMAZING that I knew who she was back then... I was SOO young...
Fave Quote: "I'm going to be sexually provocative, I'm going to be ironic, and I'm going to prove that I can get everyone's attention and that everyone's going to be interested in it...and still be freaked out about it"

Learn more about Daphna!
Have you met Madonna? No, maybe someday I will... if she gets lucky!

What is your favorite item in your collection and why?
I just bought a gold CD of "Like A Virgin".. I love IT!!
My I'm Breathless album, which took two months to arrive!

What's a way you show your love for Madonna?
I know what's going on with her... I buy her cd's, I keep in touch with other fans around the world, and I visit everybodyfanclub all the time J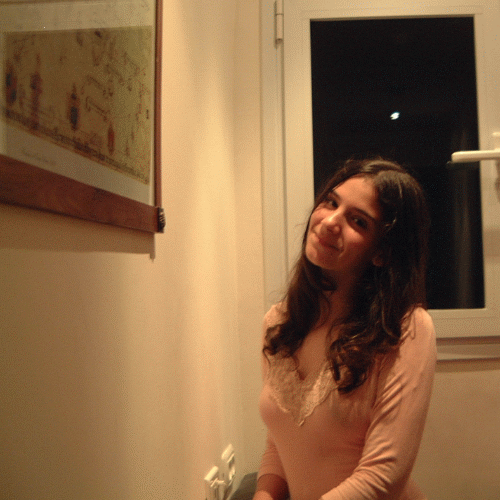 Daphna would like to make more friends!