Karl-Heinz
Age: 39
Location: Uedem (Germany)
Email: speigelmann@web.de
Web site link: www.madonna-collector.de
Madonna Faves:
Fave Song: Oh father, Vogue, Skin, X-Static process, Bedtime story and many many more
Fave Video: Bedtime Story
Fave Movie: Susan verzweifelt gesucht (Desperately seeking Susan)
Fave Concert: Whos that girl tour 1987
Fave Memory: 1st concert 1987 in Frankfurt, was a great happening!

Learn more about Karl-Heinz!
Have you met Madonna? Not in person

What is your favorite item in your collection and why?
Erotica PD, 4 uncut shapes from Crazy for you, Dress you up, Borderline, Into the groove, Lucky star Ireland 7" sunglass PS, Like a
prayer German CD PD, Spotlight Hong Kong 12" promo, the Greece promo bag and many many more.

What's a way you show your love for Madonna?
I'm a collector and I'm looking to get most of her items. I like her music and herself, but love? I love my girlfriend.
Any personal messages you would like to share:
Peace on earth and end of war before you will change someone else, please change yourself
take yourself not so seriously.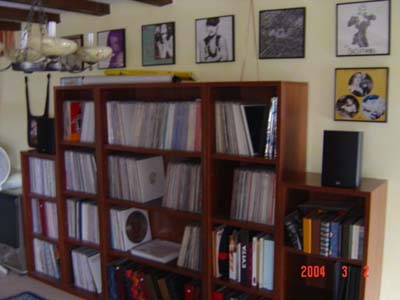 This collection is top-notch!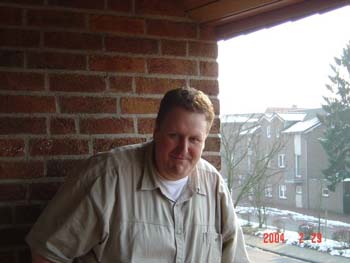 Karl-Heinz says Hello from Germany!

Karl-Heinz has a lot of vinyl and CD's to listen to!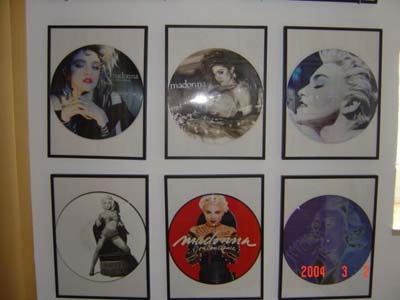 The picture discs are a real treat to see!

Great organization, Karl-Heinz!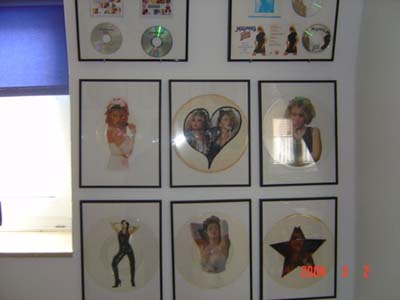 How about some of these?