Dimitri Giannestras
Location: Stuttgart, Germany
Email: info@madonnaparty.com
Web site: www.madonnaparty.com
Madonna Faves:
Fave Song: everybody ,the beast within , hollywood
Fave Video: bedtime story, paradise (not for me) D.W.T. background video , erotica uncensored
Fave Movie: dangerous game , body of evidence
Fave Concert: re-invention tour ,girlie show
Fave Look: blonde long hair like in the background video of bedtime story as shown at the re-invention tour
Fave Quote: "Is sex dirty? Only when you don't take a bath."
Learn more about Dimi!
Have you met Madonna? not yet, the closest was 2 meters far away at the ABSOLUT MADONNA show on German RTL

What is your favorite item in your collection and why?
My golden Erotica LP presented to Madonna, my first Max magazine May/June 91 it was my first item ever and my Bedtime Story Chapter 2 vinyl promo. My French 7 inch everybody single -because they are very rare and expensive

What's a way you show your love for Madonna?
I have Madonna's eyes /tattoo from the W.T.G. tour on my shoulder which was shown also at the RTL special ABSDOLUT MADONNA and I organize since 9 years Madonna events in Germany! www.madonnaparty.com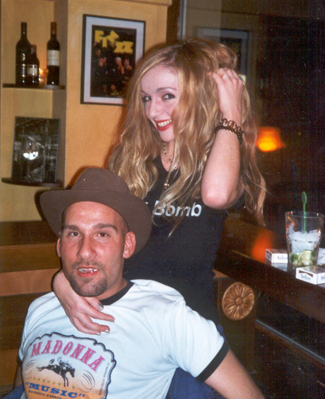 Dimitri poses with Sabine, a German Madonna lookalike!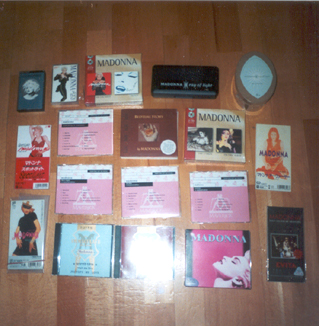 Some of Dimtri's great collection!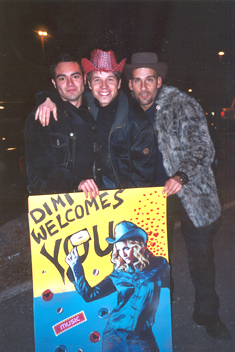 Dimitri (right) and the gang at Wettendass waiting for Mo!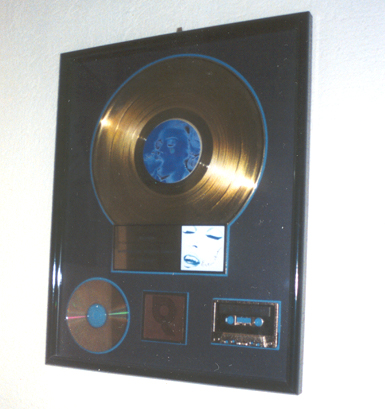 Dimitri's favorite item in his collection!