Michael
Age: 31
Location: Houston, Texas
Email: Theron3171@aol.com
Web Site Links: have a small blossoming page at vinylmonster.com
Madonna Faves:
Fave Song: This is tough...I have to pick several (it rotates with my mood): Gambler, Sanctuary, 12" remix of La Isla Bonita and Who's That Girl, with a bit of Beautful Stranger thrown in for good measure.
Fave Video: I can never get enough of Bad Girl
Fave Movie: Hands down....Who's That Girl....always good for a laugh or five...and her leading man......my my my.
Fave Concert: DWT
Fave Look: Another hands down...the little pixie brunette shots in the WTG tourbook..or in the WTG video.
Fave Memory: DWT Las Vegas with good friend and fellow Maddy Freak Joe McCoy. Or when I met her. Madonna firsts with Joe are great fun though.
Fave Quote: "My drive in life is from this horrible fear of being mediocre."

Learn more about Michael!
Have you met Madonna? Yes....and I have proof....in 1990 the morning prior to the first BA show in America....it is a long story....ask me sometime and I might share...but how I got to meet her...at the very least is NC-17.

What is your favorite item in your collection and why?
Hmm....My note...you can see it on Steve's site...sort of....we blurred it to protect M...it is private...another long story on how I got that one.

What's a way you show your love for Madonna?
I have a Mo tattoo on my right shoulder...her eyes from the WTG tour....and I am always winning over non Madonna fans to the fabulous world of true Madonna fans.

Any personal messages you would like to share:
Not really. Well maybe....Hey, Steve.....make sure when you write out your will....you leave me all the good WTG era memorabilia!!!!!! (jk) I think Madonna collectors/fans are the coolest people on this planet. Most are the most amazing, down to earth people I have ever met. I am very glad for those I have met along the way. And I can't wait to meet others. Peace and Prayer....Michael.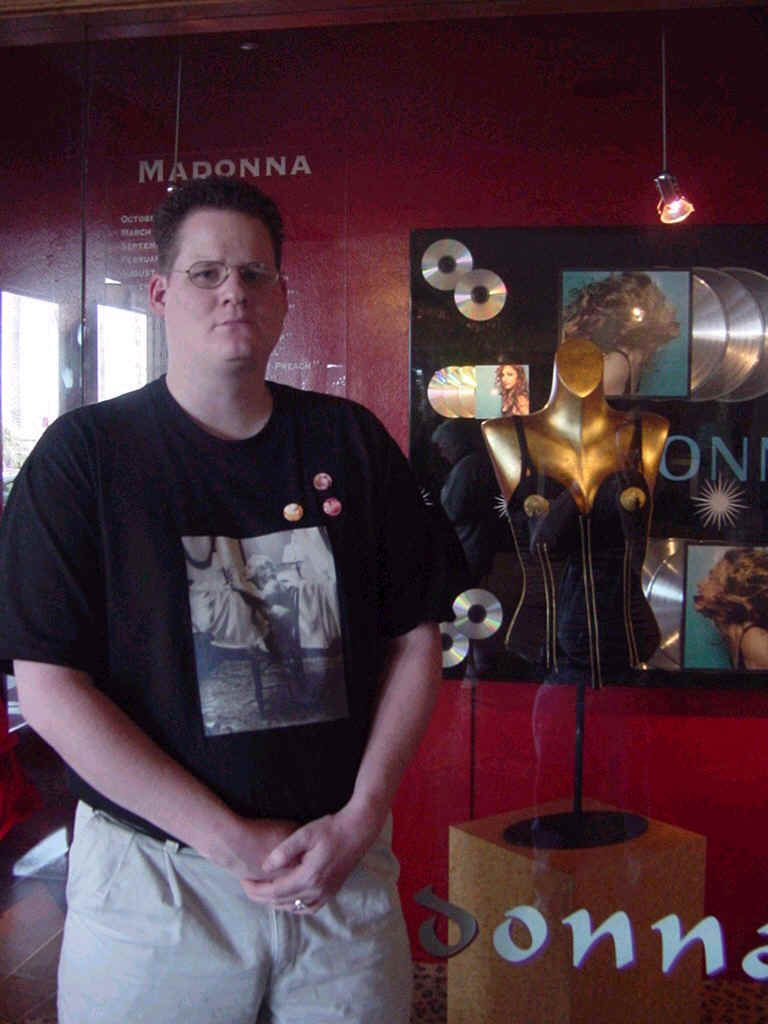 Michael posing at the Hard Rock hotel in Vegas. For him, it's Who's that Girl forever!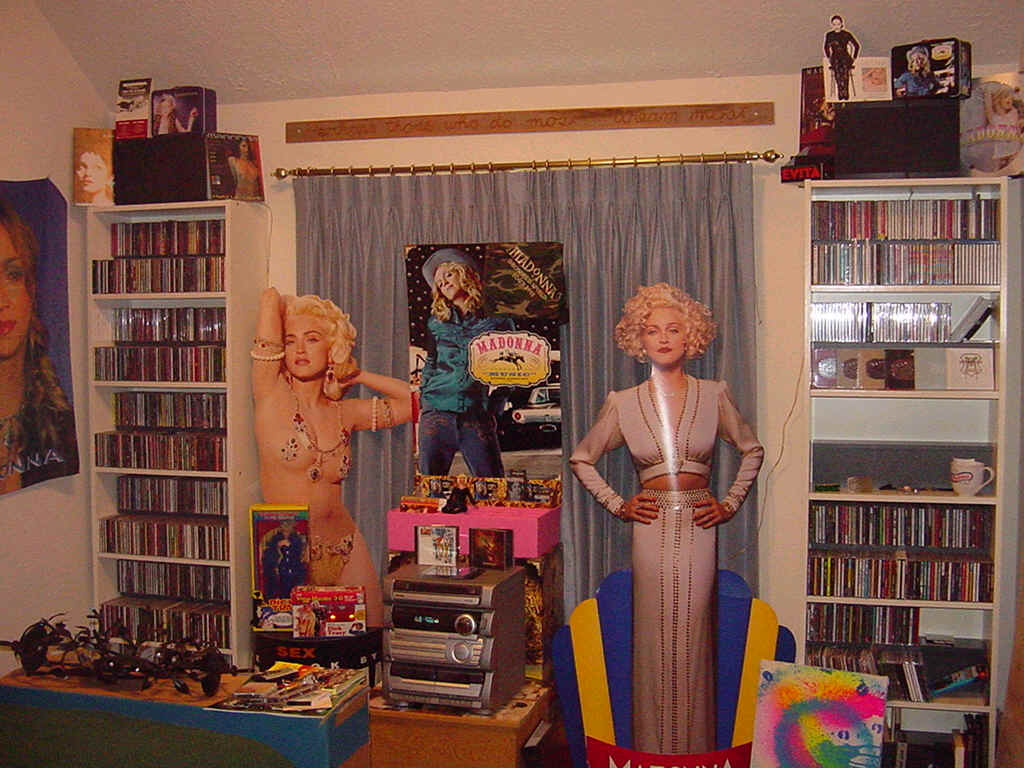 Wow, Michael, what an inventory!