Sean Edwards
Age: 31
Location: Malden, Massachusetts
Email: seanmadonnafan@yahoo.com
coolblk@hotmail.com
Madonna Faves:
Fave Song: Express Yourself
Fave Video: Like A Prayer
Fave Movie: Who's That Girl?
Fave Concert: Drowned World Tour
Fave Look: From Blond Ambition tour with the curly hair
Fave Memory: The MTV awards show with Madonna doing Express Yourself!
Learn more about Sean!
Have you met Madonna? No

What is your favorite item in your collection and why?
My favorite item is the Virgin tour book, because it reminds me of seeing Madonna on TV for the first time and it also brings back happy memories of living in New York.

What's a way you show your love for Madonna?
I show my love for Madonna by continuing to be a fan of hers, by collecting on her, by singing her songs, and being a fan no matter what other bad things closed-minded people say about her!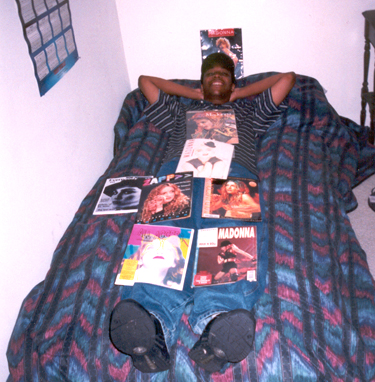 Just lounging with some good books!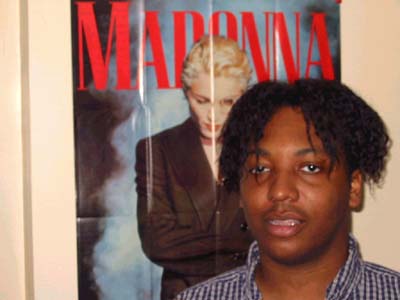 Don't forget to Express Yourself!