Home Fan Finder Impersonators Club Art Gallery Garage Sale Reviews Links
Bookstore About Everybody Subscribe! About Me How to Help Contact Me
With so many impersonators in the States, it is great to find a true gem out there in our search in Madonna's adopted hometown of the UK! Christina Cherry sports a look that makes you easily turn your head twice because you would think you just saw Madonna herself! We learn more about how she got into the business (and her very talented family!) to her wonderful stage show that even includes an Ali G impersonator! Learn more and read on!
You are delighting UK audiences as Madonna. Tell us what made you decide
to get into this field?
I have come from a very musical family uncles and Aunts and my mother played guitar , Bass guitar , and mandolin in a band. This gave me the bug for performing I guess! I loved it, the traveling the whole buzz before the performance, during and after. As I got to my teen age years Madonna was every where I loved her music and people were commenting on how much I looked like her and sounded like her. So I thought why not put my love for music and my admiration for Madonna together and here I am!!!!!

Have you had some unique experiences along the way? Do you often get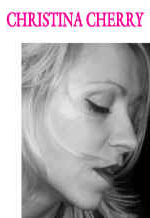 mistaken for her because you look eerily like her. ;)
I have had quite a few experiences one that comes to mind was when I was promoting a performance I was doing in England, and I had Ali G (Look-alike) with me and my Daughter who is the same age as Lourdes (and looks eerily like her too!!!!!) we were in a limousine driving through a city and we got totally mobbed the limo was covered with Madonna fans we could not move, luckily we had security and they managed to move the crowds. It was a taste of what it must be like for Madonna herself in that situation. Also I had to do a Madonna look-alike fashion item on sky TV and afterwards had to walk through the center of London with My daughter, and was approached several times requesting an autograph as I was trying to explain to a group of people that had stopped to get my autograph that I was a Madonna impersonator a larger crowd gathered and it did get quite scary.

What is life like as an impersonator? Tell us about a typical day putting
on a show, what you have to do, etc. etc.
A typical day as an impersonator is crazy!! it actually starts days before the performance getting costumes ready (which are all hand made by me and Ali G ) then if the venue is far away you have the traveling which can take all day in some cases so leaving early hours of the morning is what happens on a lot of occasions. Then when you get to the venue you have sound checks costume organizing making sure everyone knows the lay out of the show. I get nervous on every performance. I think it's a good thing to be nervous and I think any one who can get up in front of an audience and say they don't feel any nerves beforehand have nerves of steel or they could be lying of course ;). As soon as I get on the stage I go into Madonna Mode I do my best to make the audience believe that they are watching the real thing, I take them back in time with the early hits such as Holiday, Lucky Star and True Blue and hopefully make them feel nostalgic (after all to me that is what music is all about stirring feelings in people if you can do that I believe you are doing it right) then bring them up to date with her most recent stuff American Life and Hollywood! After the show I am still buzzing and I love to talk about the shows highs and lows. It is so much hard work and at the same time so much fun and so rewarding, it is worth every minute to me I couldn't bear doing anything else.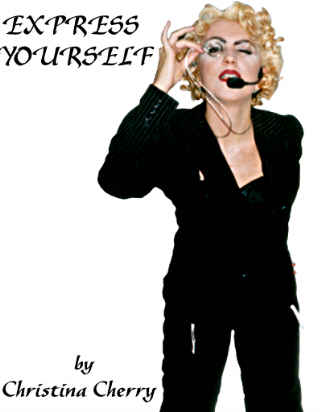 How are English fans in general when they experience your shows? What kind of cultural differences do you notice?
Any fans of Madonna who are watching my shows are so important to me I value their comments as I know they will be watching every move and sound to make sure that what they are seeing and hearing is right and so far in general Madonna fans who have experienced my shows have enjoyed themselves and expressed how it is like watching the real thing ( not to sound big headed). As far as cultural differences Madonna fans are all receptive to my interpretation from any culture because of their love for Madonna herself.

You said you would like to come to the US some day. When can we expect a show? ;)
Get me a booking and the venue and I will be there tomorrow ;)

What are some of the best things about this gig? What challenges do you
also find while working as an impersonator?
Some of the best things about what I do is not only the stories I have to tell, meeting so many different people and performing to them, but also the fact that I do a lot of charity work especially for cancer research so using what I do to hopefully make a difference to peoples lives is a big bonus. The challenging side is trying to keep up with the looks as I do use my own hair instead of wigs for a lot of my looks. Oh and agents can sometimes be challenging ;)

What's it like working with other people in your shows, ala Ali G and
Austin Powers? What kind of dynamic does that bring to the show?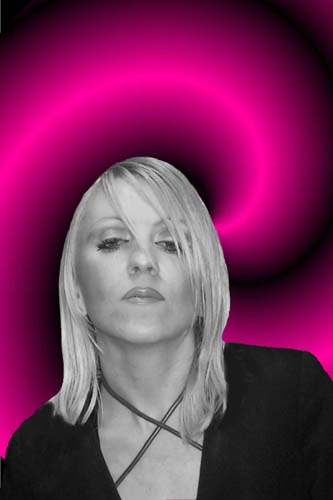 Working with Ali G and Austin Powers in my show is great it brings a lot of comedy into the show I don't know how well you know Ali G over in the U S he is a comedian in England with a very British humor. Its very hard to keep a straight face when they are on stage with me.

Is there any advice you would give for aspiring impersonators?
My advice to other aspiring Impersonators is be open to criticism use it to better your performance. Take your time and have patience it takes time to perfect your act you don't want to rush out before you are ready. Video yourself doing your impersonation even if you are just talking to the camera you will be amazed how much it helps. Also don't let any mistakes you make along the way set you back learn from them, believe me I have made many!!!!! and I still am, there's a lot to learn in this business. Most of all love what you do and enjoy yourself this will shine through in your performance. Have fun!!!!!!!!

If you would like to contact Christina for further information, please send email here.
Powered by geekbox.org